Solid timber decking – spans
The decking is finger-joined to length to ensure that butt-joints occur over beams. The 38mm and 50mm thick decking is planed to a single T&G profile. The 63mm and 75mm thick decking is planed to a double T&G profile. It can also be pressure-impregnated with preservative, if required.
Span tables for solid timber decking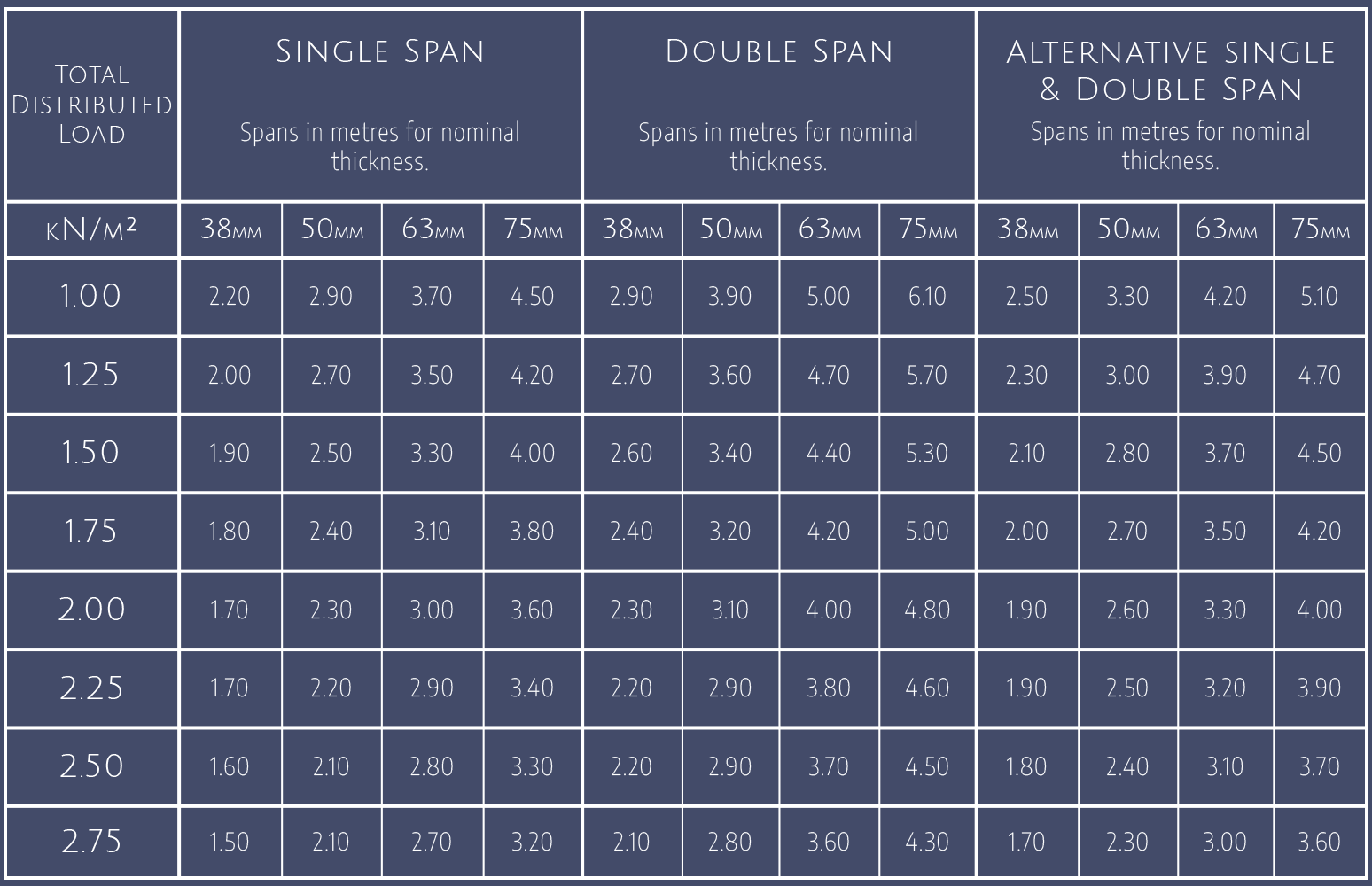 Can't find an answer?
Feel free to ask your question below & one of our team will be in touch to help provide an answer.